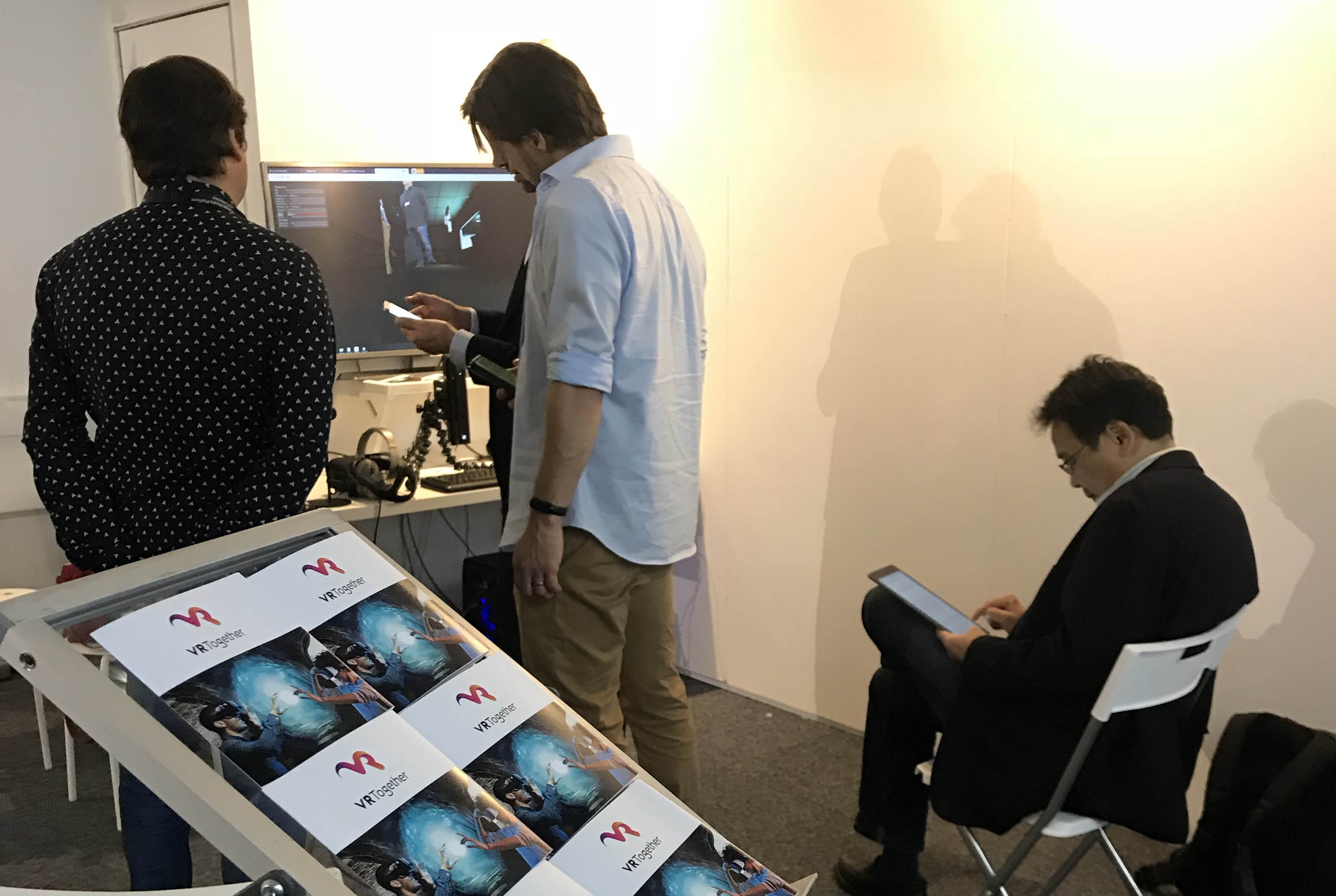 Demonstrating the project at the IBC Show 2018
The VR-Together project is being exposed at the IBC Show during these days (14-18 September) in Amsterdam. This show is one of the world's most influential media, entertainment and technology conferences.
The project is showcasing a sample of the first pilot, which is an interrogatory scene in photo-realistic quality 3D representation, in which two users can interact. This demonstration is taking place at the European Media Innovation booth, an EU programme to support the validation of convergence and media projects, bringing research results from lab to market. The project will share space with other technologies: ImAc (also lead by i2CAT), HRadio, Veeplay, Virtultaly, Frameright, Teltoo, Audiodraft, StoryTEQ, Edit8, Lucid Web and AmberScript
Visitors who want to have a taste of the first pilot of the project will also have the opportunity to see (and experience) the progress and advancements of the VR-Together.
VR-Together is a media project funded by the European Commission as part of the H2020 program. It aims at radically improving the experience by innovating in how media formats are used (i.e., how audio, video and graphics are captured, delivered and rendered at users' homes). Also, VR-Together will demonstrate a significant improvement in the feeling of being in a shared virtual scenario with photorealistic quality.
All the consortium (i2CAT, CWI, CERTH, Artanim, Entropy, Motion Spell, Viaccess-Orca and TNO) will demonstrate the current state of the project to the visitors of the show. If you are around, you will find the demo at the I3 Media booth, Hall 8, stand B05. You can also get in touch via [email protected].
If you are interested in the first pilot, you can also watch the trailer video: http://vrtogether.eu/about-vr-together/pilots/