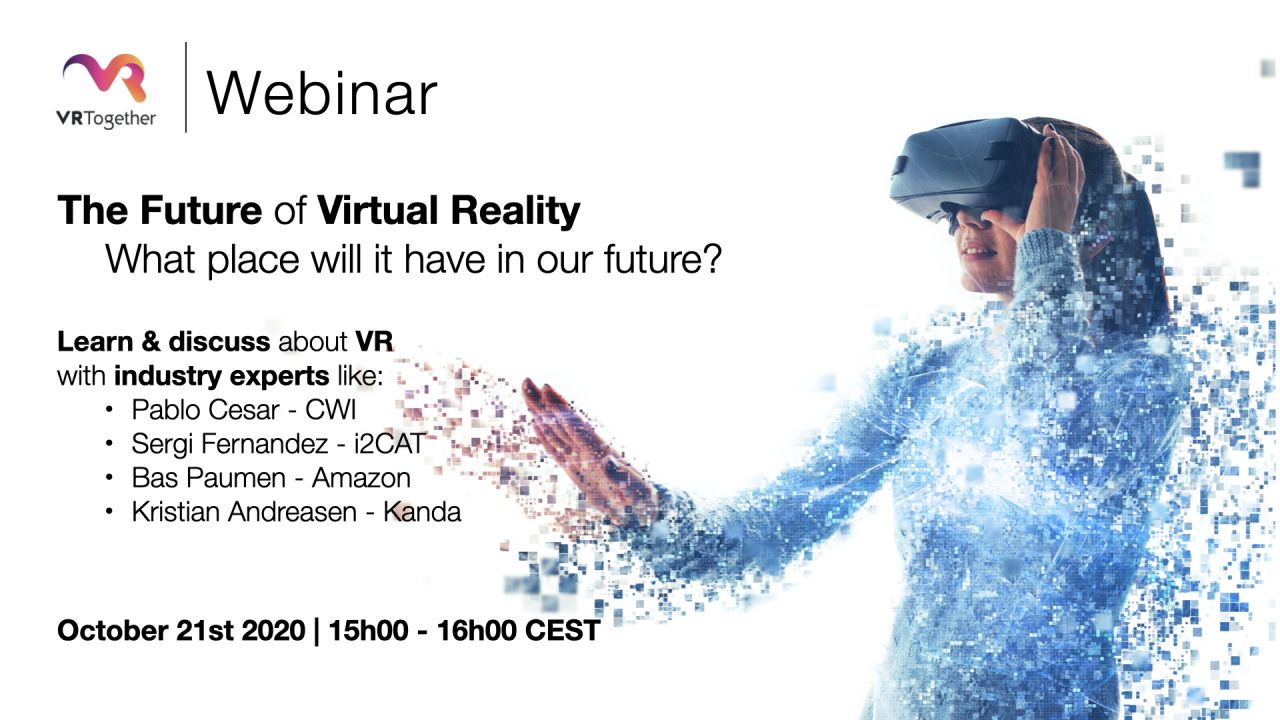 Webinar | The Future of Virtual Reality. What place will it have in our future?
The killer app for the internet turned out to be the smart phone and it was already on our desk or even better in our pockets. What could, should and has to happen to Virtual Reality (VR) in order to have the same impact and change the way we work, learn, shop, play and travel. What are today's most promising use & business cases regarding VR and how can I start tomorrow using this technology? Or is VR at the same point as mobile phones before the introduction of the iPhone and will future "real" social VR need completely different hardware and subsequently applications?
We will interview and challenge several VR and market experts about their vision and expectations towards VR and how it could change our daily private and professional life. What are the biggest problems Virtual Reality can solve and when? And how could a project like VRTogether contribute to all this?
Register for this free interactive Webinar on October 21st and join us shaping the future of Virtual Reality.