VR at NAB show: the calm before the storm?
The 2018 annual NAB Show pulled in more than 100,000 attendees to the Las Vegas Convention Center to see more than 1800 exhibiting companies. As a VRTogether project partner, Motion Spell went to the show to probe the innovation regarding Virtual Reality (VR). The show was quite packed, and contrary to IBC, it seems like the attendance was better than the previous year. However, the fact was that the number of booths related to VR decreased dramatically from last year as if VR seems to be out of the professional video scope in 2018. Virtual Reality has certainly made a false start, but will it come back on the scene? Are we now in the middle of the calm before the storm?
No actual innovations but many improvements
Regarding VR and 360 aspects, we can mention several interesting booths where improvements have been made since last year. The Chinese company Kandao Technology exposed its caption solution "VR Obsidian" with many enhancements from the previous version. Indeed, we discovered an update of the Kandao live software enable to handle 8k 360 in live, and their new 6-Dof volumetric solution based on their deep map generated with their 3D 360 camera. This last solution could be interested to follow for the VRTogether project since it allows to rebuilt 3D from any viewpoint, which pushes the VR experience to a higher level.
Regarding 360 caption, we can also talk about the Fraunhofer Heinrich Hertz Institute (HHI) current innovations in the field of immersive imaging technologies. They presented their enhanced Omnicam-360 that enables 10K video 360-degree capturing. The live encoding is tile-based and use the Fraunhofer HHI HEVC encoder compliant with the MPEG-OMAF Viewport-Dependent Media Profile.
We can also put in light the 8ball product from HEAR 360+. It's a new immersive audio technology included patented omni-binaural microphone and companion software that provides a seamless workflow from on-set recording to content delivery. The 8ball solves the challenges that cinematic VR filmmakers face when attempting to create truly immersive spatial audio.
The general feeling is that most of the VR innovation was about united experiences, including immersion with audio, low latency, precision, wide field-of-views.
This feeling converges with VRtogether's vision: VR, AR and Immersive Audio is going to fundamentally change how people communicate and create an intense emotional impact.

Future Park zone
We can also report exciting things into the future park zone. Indeed, two projects on the Futures Park, ImmersiaTV and ConvergenceTV are linked with some partners of the VRTogether project.
Indeed, ImmersiaTV features i2CAT, and ConvergenceTV (which won the NAB Innovation Award 2018) features Motion Spell.
Regarding the ConvergenceTV, there was a nice demonstration of MPEG-DASH ultra-low latency using the Motion Spell / GPAC Licensing Signals platforms. Professional players are stable at around 500ms.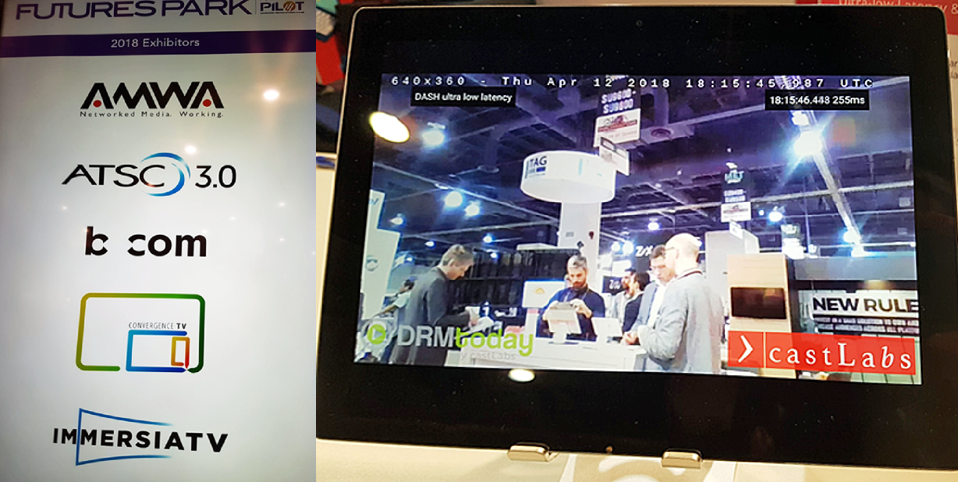 Who we are
Motion Spell is an SME specialized in audio-visual media technologies. Motion Spell was created in 2013 in Paris, France. On a conceptual and technical level, Motion Spell will focus on the development of transmission open tools. Furthermore, Motion Spell plans to explore encoding requirements for VR to participate in the current standardization efforts and first implementations. Finally we will also assist on the playback side to ensure the end-to-end workflow is covered.
Come and follow us in this VR journey with i2CAT, CWI, TNO, CERTH, Artanim, Viaccess-Orca, Entropy Studio.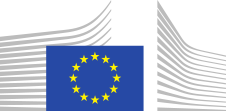 This project has been funded by the European Commission as part of the H2020 program, under the grant agreement 762111.