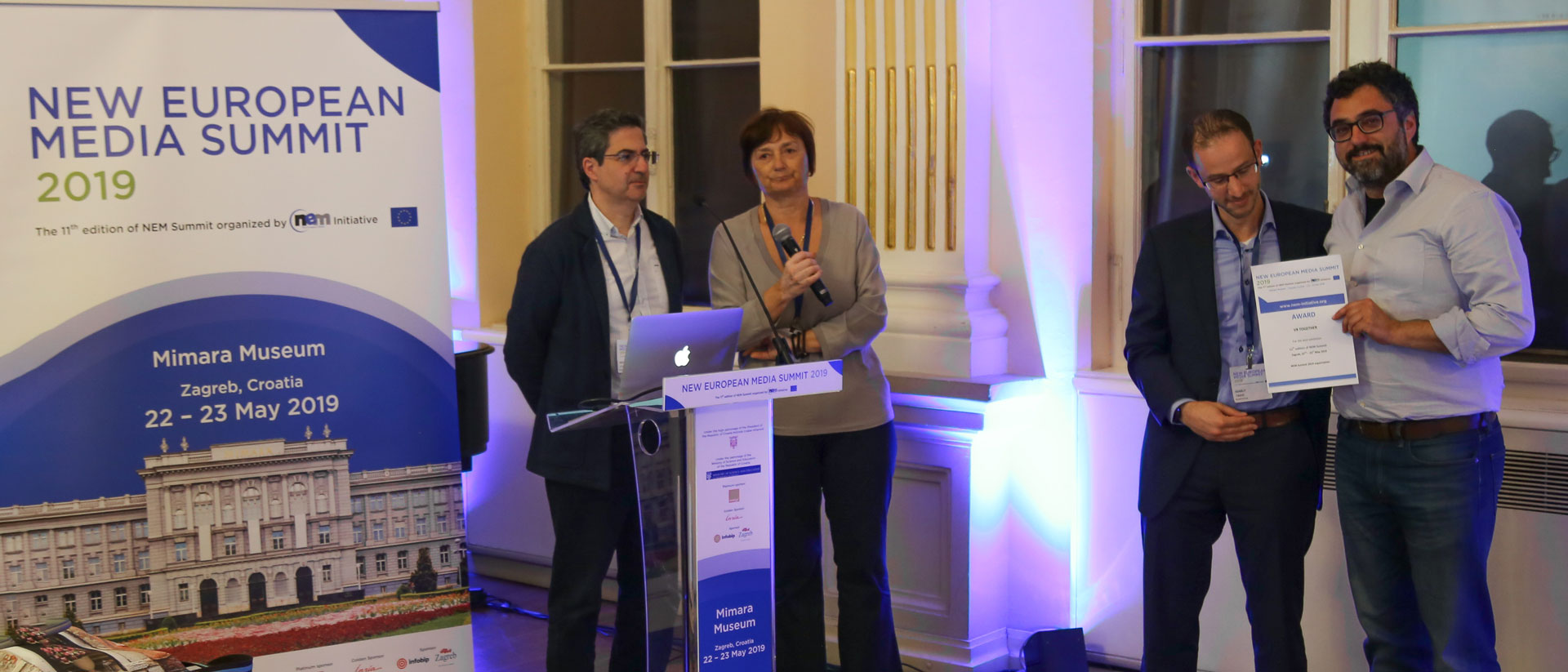 VRTogether wins Best Exhibition Award at NEM 2019
An international panel of experts gathered  in Zagreb on 22-23 May to discuss the future of interactive technologies and new media. The 11th New European Media (NEM) Summit presented a packed programme of conferences, roundtables and an exhibition featuring the VRTogether project.
VRTogether partner TNO showcased a demo that enabled visitors to try the photo-realistic social virtual reality experience currently developed by the project's consortium. The immersive experience received very positive feedback from attendees and the organization, being eventually recognized with NEM's Best Exhibition Award.
Forty lectures and presentations, five keynotes, several introductory presentations and eight roundtables by prominent European experts and scientists rounded out the Summit's programme, providing valuable opportunities for the exchange of ideas and knowledge. Organized since 2008 by the NEM Initiative, the international conference and exhibition has grown to become an annual not-to-be-missed event, providing attendees with a key opportunity to meet and network with prominent stakeholders, access up-to-date information, discover latest technology and market trends, identify research and business opportunities, and find partners for upcoming EU-funded calls for projects. The next edition will take place in Dublin, Ireland, in May 2020.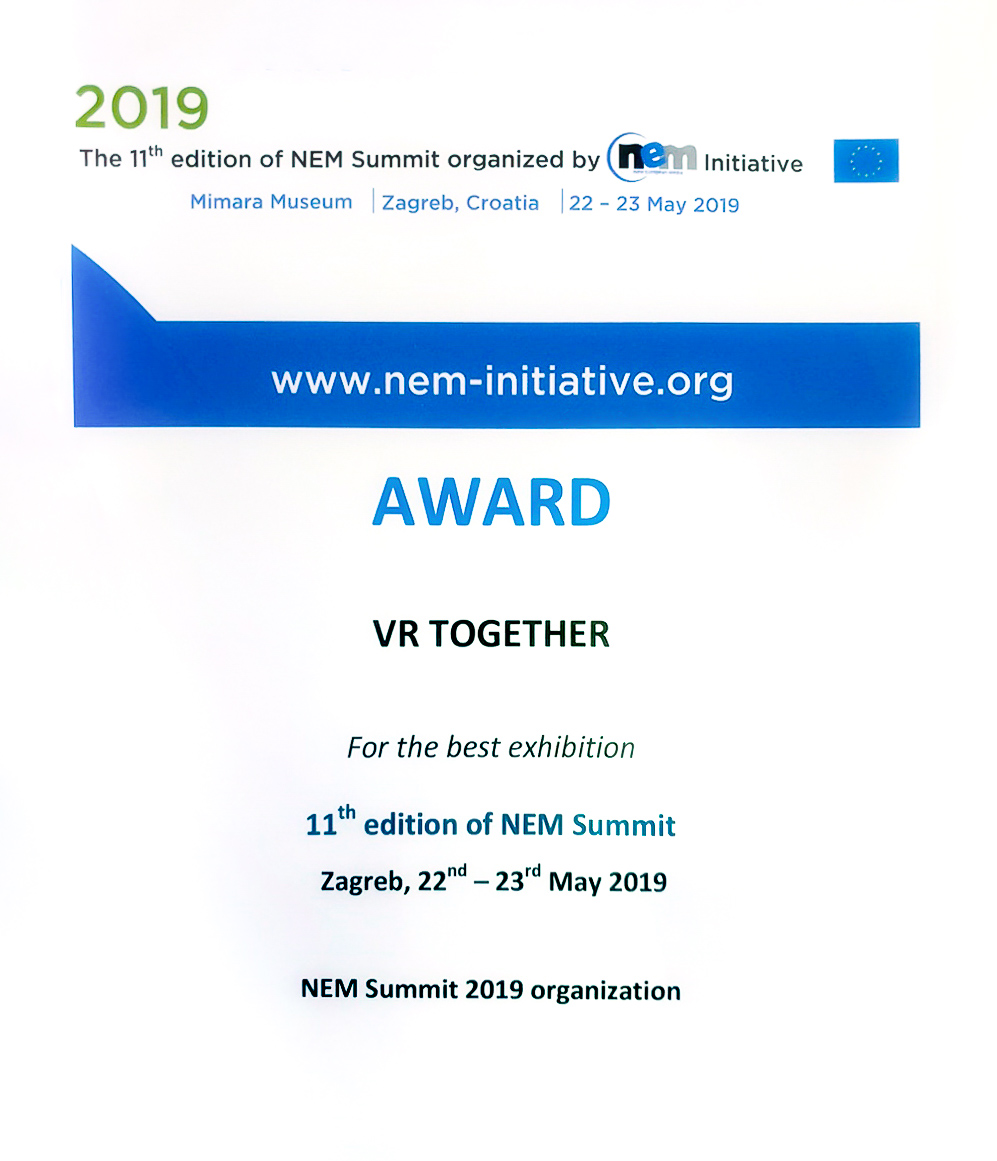 This project has been funded by the European Commission as part of the H2020 program, under the grant agreement 762111.