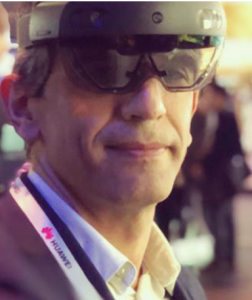 Xavier Guardia
CEO at Soft For YOU S.L
I combine 20+ years of design and management of products based on future emerging technologies.
I enjoy solving extremely complex engineering problems and I am really good in turning an idea into a real product.
Many of the products I developed are used today by millions of people worldwide.
My skills include the ability to be self-directed as well as achieve organizational goals as team member to manage multiple task simultaneously and to negotiate with different parties. I am a problem solver and exceptional product designer.
My professional experience includes:
– Design and development of Android
– HTML5/JS development
– UI/UX design of mobile applications
– Framework development
– Performance analysis and optimization of mobile applications
– Xcode, Interface Builder, Instruments
– iOS Frameworks: Accelerate, AVFoundation, Core Image, Core Animation, Core Graphics, Core Text, UIKit, MapKit, Core Location, PassKit, Passbook, GameKit, StoreKit, iCloud, Core Bluetooth
– MCAD Certification
– Visual Studio C# & Linq
– Eclipse & JAVA
– MSSQL & MySQL optimization
– Pattern Recognition and Pattern Matching
– Digital Image Processing, Wearable Computing and Augmented Reality
– Biometrics, Fingerprint, Face Recognition, Face Tracking, Face Detection
– Location-based Services (LBS), geo-localization and indoor and outdoor mapping
– Google Glass Mirror Time Line & GDK Apps
– iBeacon knowledge for Android & IOS
– Google Glass App Design
– AngularJS, WebAPI, ODATA projects
– AR/VR
Speaker at Technology & Events Conferences ( EIBTM, Fresh, Evento Days, WTM Latam)
Speaker at SIL 2014 (Google Glass on Logistics), GettingContacts (Google Glass & Other wearables)
Lecturer at ELISAVA (Google Glass & Wearables)
Speaker at ESADE Alumni (Google Glass & Wearables)
I love to learn about new technologies and their impact on our future.
VRTogether can have a great potential in location-based scenarios, like exhibitions, providing a WoW effect!
VRTogether Advisory Board Members