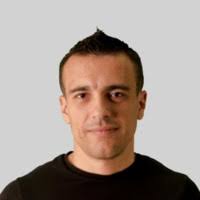 Sergio Gardella Lozano
CEO at Bloompix Studios
With over 19 years of experience in 3D Animaton and Game Development, I have been a business owner for 13 years. My studio, Bloompix Studios, has developed and published own property VR games distributed for top platforms like: Oculus Go, Samsung Gear VR, Vive Focus, Pico Goblin and Google Cardboard. The latest game developed by my company "The Devil Awaits VR" was selected as one of the top 3 best VR games in 2018 by Samsung.
I have also collaborated in a huge variety of projects for other companies, developing VR experiences for: Samsung, Siemens, Mercedes-Benz and also worked as a consultant for Unity Technologies.
VR technology has started its market penetration when technology trends are thriving to socialize content and interactions creating a big set back for VR adoption. This is why VR-Together's work in setting multiple Users in the VR space will have a big impact on the evolution of VR overtime.
VRTogether Advisory Board Members