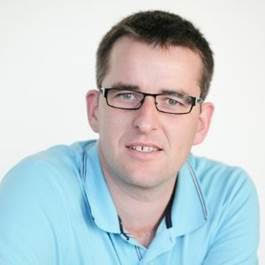 Jerome Royan
Chief Architect and Senior Scientist at b<>com
Jérôme Royan received an Engineer Degree in Computer Science from the National Institute of Applied Sciences of Rennes (INSA), France, in 2001, as well as a Master of research Degree in Computer Science from the University of Rennes in 2001. He received a Ph.D. Degree in Computer Science from the University of Rennes in 2005. During his Ph.D. studies, he was a R&D Engineer at Orange Labs (Rennes France), position that he holds until 2013.
At b<>com since 2013, he led the Immersive Interactions laboratory. He represents teacher-researchers on b<>com's Board of Directors. He is now the Chief Architect and Senior Scientist in charge of Augmented Reality, Virtual Reality, and Machine Learning applied to computer vision. This primary research includes 3D interaction, immersive collaborative experiences, and immersive visualization of large quantities of data. Most recently, he has worked to improve the interoperability of augmented reality technologies by creating an industrial specification group at ETSI named Augmented Reality Framework, and by launching the open source SolAR initiative to address vision pipelines dedicated to augmented reality.
Virtual reality has the ability to reduce distances between people. The VRTogether project is a remarkable illustration of this.
VRTogether Advisory Board Members