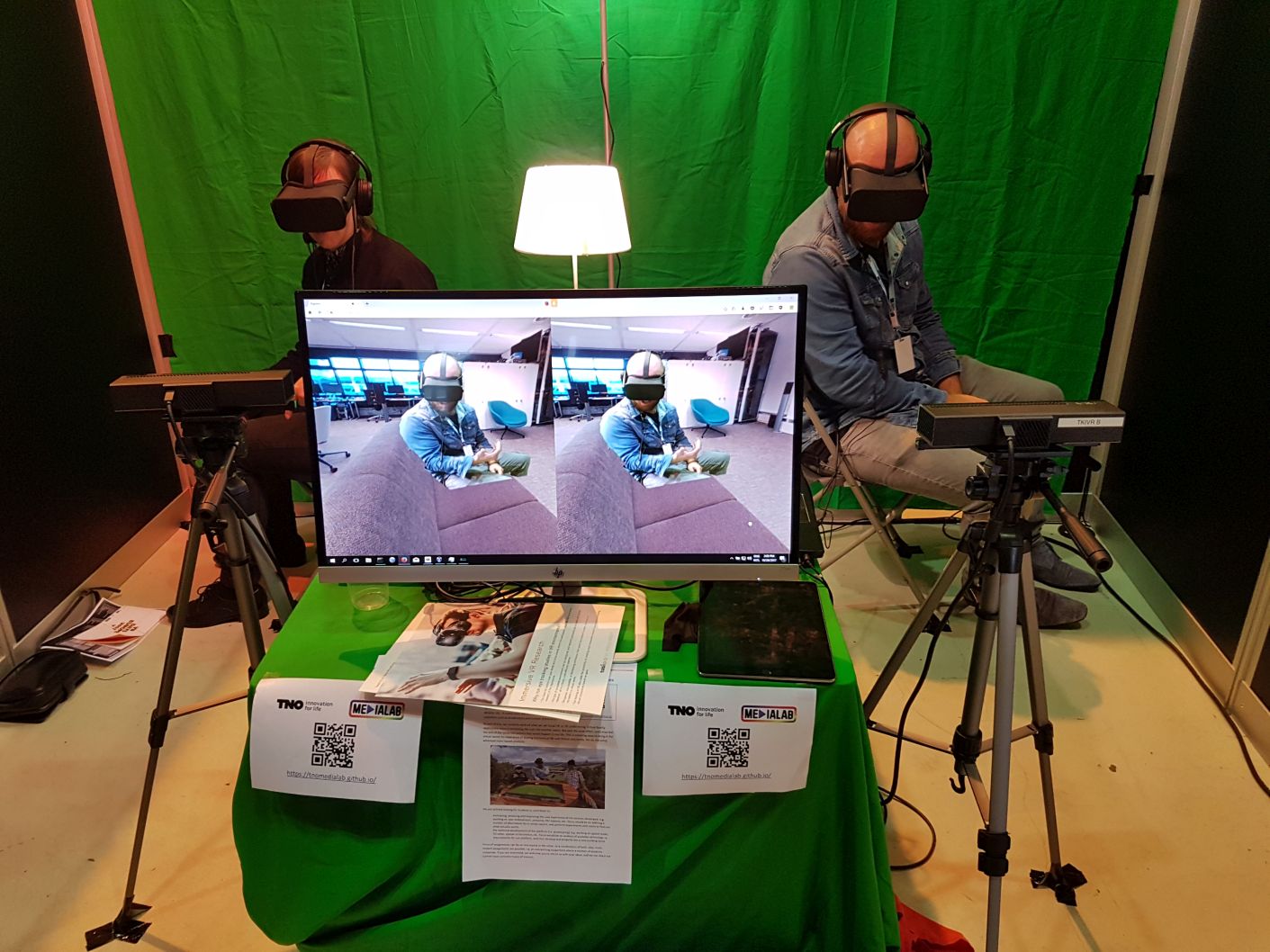 Demonstrating social VR at VR Days EU
VR-Together partner TNO demonstrated its initial social VR platform at VR Days EU 2017 in Amsterdam on 24-26 october. Two visitors had the opportunity to visit and share a virtual living room, play a game of Blobby Volley and experience social VR first-hand.
In collaboration with CWI, a survey was held and over 90 visitors shared their views on our demonstration and social VR in general. In addition, TNO's Martin Prins enlightened the visitors in an expert session on social VR (The Next Level of Human Communication or Just Another 'Home Alone?'), where he shared the stage with Philip Rosedale, founder of Second Life and High Fidelity.
VR Days Europe is the leading European AR/VR event, focusing on Virtual and Augmented content, creativity and innovation. With ~1700 professional visitors, it was the perfect event to start creating awareness for the project.
Text and pictures: Omar Niamut, TNO