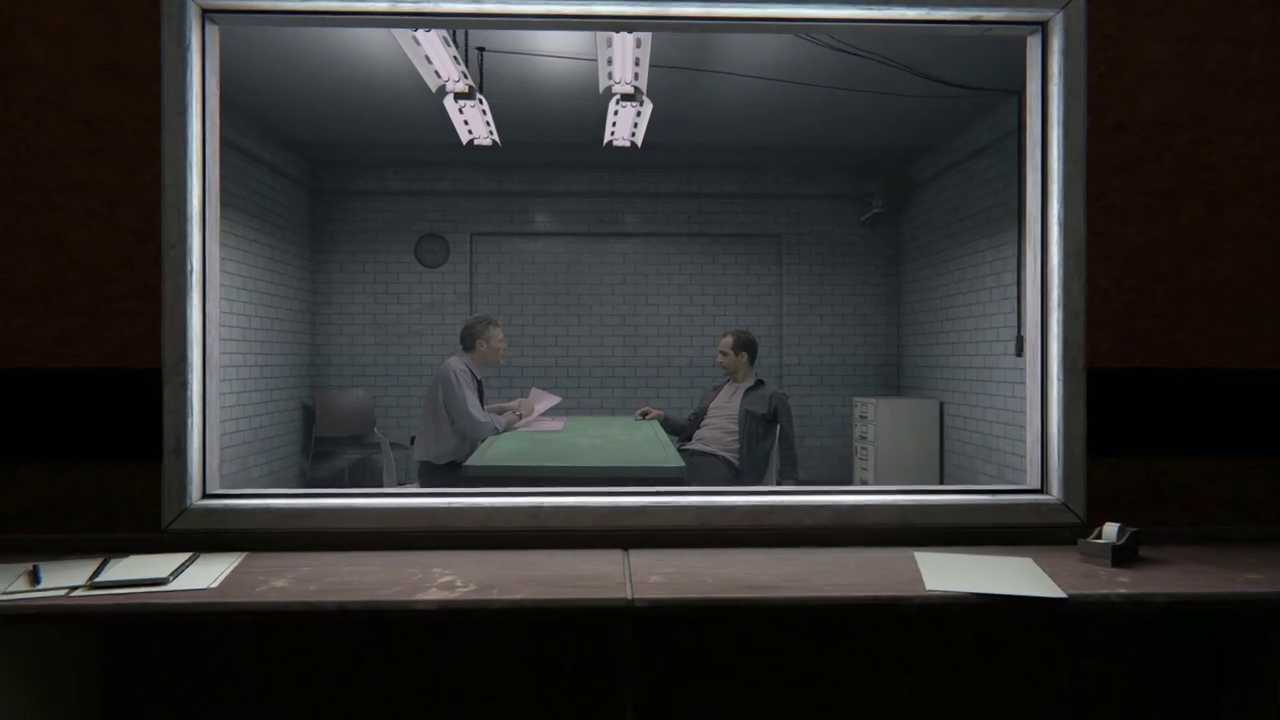 The tradeoffs of virtual reality content formats
With the rise of consumer VR and a wide range of VR headsets available, different means to produce and consume VR content are being used, such as 360 stereoscopic video and real time rendered 3D geometry. In this context, VR Together partners Artanim, Entropy and i2CAT are running an experiment to assess the quality of experience of users with the different forms of VR content representation.
The experiment will present the different versions of the interrogatory scene that Entropy and Artanim recorded and produced for Pilot 1 to participants in the study[CC1] . Actors were captured twice, once using a pair of cameras to produce stereo pairs for point of view video-based VR, and once using a professional whole-body motion capture pipeline, using their recorded animations to drive 3D meshes of the actors obtained with a custom photogrammetry-based reconstruction setup. Finally, three versions of the interrogatory were produced using the captured data: a 360 stereoscopic video (360 video); a mixture of 3D environment geometry and a character acting as a video billboard (3D environment + video characters); and a full 3D version (3D environment + 3D characters). The Table below demonstrates what the three content versions look like from a fixed point of view, and a top viewpoint to the scene:
Scene representation from a different point of view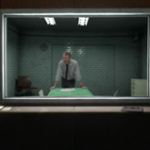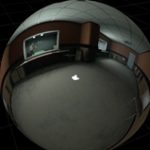 3D environment + video characters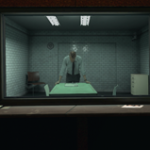 3D environment + 3D characters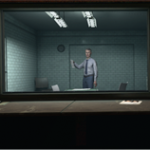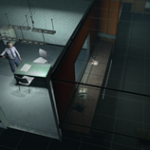 There are several objective advantages and disadvantages to each content format, as listed in the table below:
3D environment + video characters
3D environment + 3D characters
Possible with very high production cost
Point of view translation (movement parallax)
Spatial consistency of characters and objects in the scene
Very limited (will cause distortions)
Add autonomous behaviors to characters
Change point of view after content production
Very limited (will cause distortions)
Our experiment will help us understand how the different content representation formats affect the sense of presence, whether a given content format is more prone to cause simulation sickness, and will collect the perception and acceptance of users of the different formats in terms of visual realism and VR quality of experience.

This project has been funded by the European Commission as part of the H2020 program, under the grant agreement 762111.