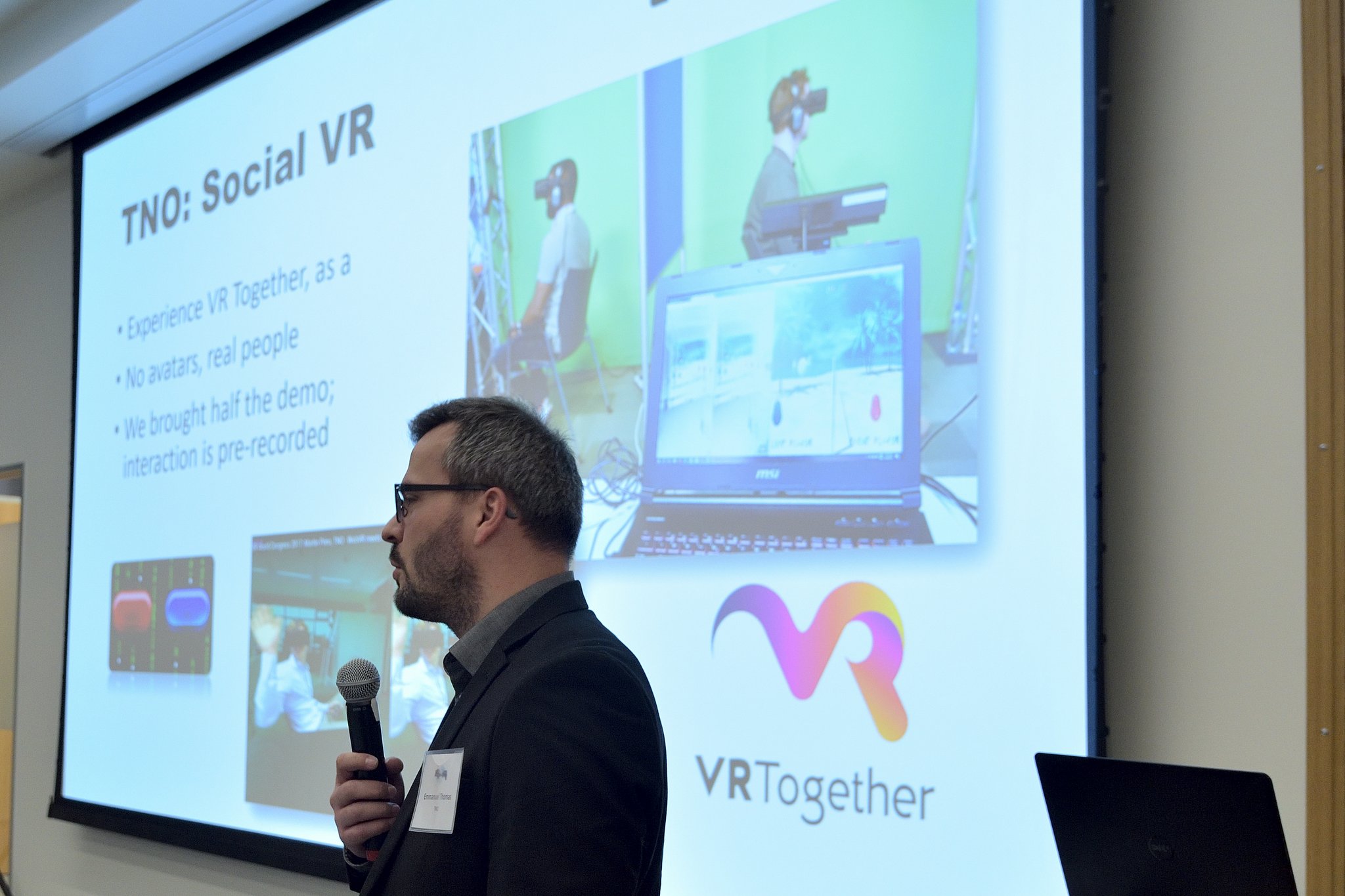 Promoting social VR at joint 3GPP SA4 & VR Industry Forum Workshop
A joint 3GPP SA4 & VR Industry Forum Workshop on VR Ecosystem and Standards took place in Santa Clara from 4th-6th December. Close to 150 participants from companies such as Apple, AT&T, Dolby, Ericsson, Intel, Movielabs, Oculus, Samsung, Qualcomm and Verizon attended sessions on standardisation coordination, VR content production, service provider and VR Hardware/device manufacturer challenges.
The workshop was co-chaired by Rob Koenen, VRIF President and Principal at VRTogether partner TNO.  TNO further participated in the event by promoting Social VR, with Emmanuel Thomas showcasing an early-stage demo that allowed visitors to get a first feel for how the project partners will enable shared and social VR experiences. The participants provided useful feedback on the relevance of social VR and the demonstrated technology, and were keen to test and use further evolutions of the technology. Interestingly, many presenters talked about the need for making VR a more social experience.
More info at http://www.3gpp.org/news-events/3gpp-news/1903-virtual-reality-ws
Text and images: Omar Niamut, TNO