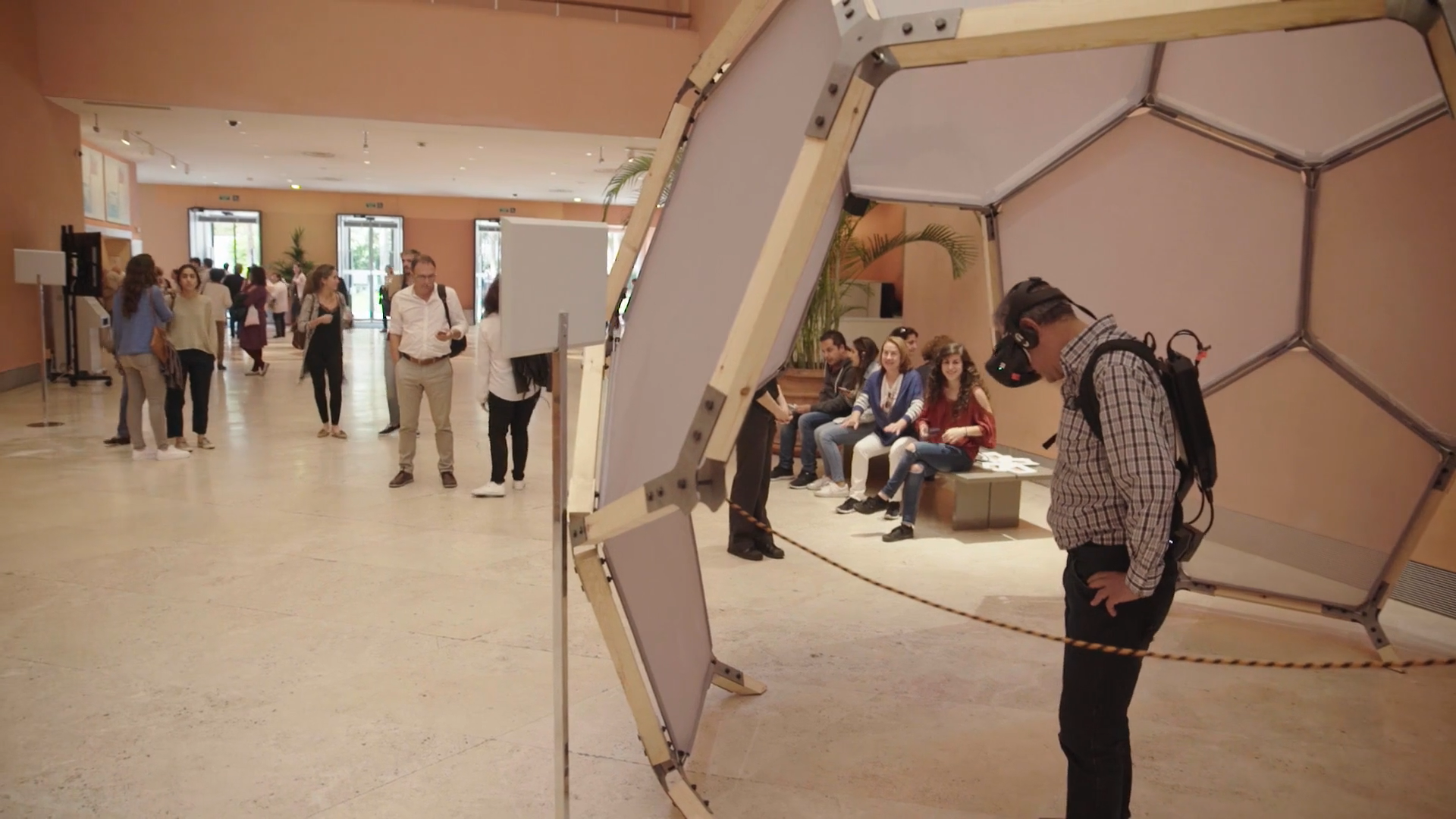 Virtual reality and art: a world of possibilities
Virtual reality has, indeed, a great number of technological applications. However, technology not the only field where VR has a successful background. In the last years, virtual reality has been, not only a complement, but a great tool to create, experience and enjoy art. Artists have discovered a new way to express themselves (and to amplify the message sent with their creations) through technology and the development of augmented and virtual reality. Visual post-production is, usually, related only to movies and TV-shows, where art and virtual reality also collide.
Nonetheless, it is also a field related to the artistic expressions, as it can be seen in diverse and different projects created in the last few years. Art festivals have allowed content creators and artists to express their vision and share their creations. Virtual reality is already a trend, and the audience is willing to enjoy art on a different level. Entropy Studio has participated in the largest and most important festivals and artistic experiences, sharing and showing brand new virtual reality concepts, wowing the audience and surprising professionals as well.
The great promise of virtual reality consist of an experience that makes the audience feel like they are in a place where they are not and there is a plot in development in which they can participate and navigate freely within it, as well as to openly interact with any element that is located in that virtual world. One of our goals in our Xr Lab is to radically improve the experience through the dynamic reconfiguration of the physical environment, demonstrating a significant improvement in the feeling of immersion and offering experiences of greater quality in its contents. A revolution in immersive content is coming and is shaping a new form of telling stories and creating a totally new way to experience hyper realistic CGI in the representation in real time. The quality of the immersive content depends on the creation of CGI elements that match or overcome the visual component. In a virtual reality experience, the mandate for the real content and CGI is to create a panorama that makes the viewer feel that the experience is real.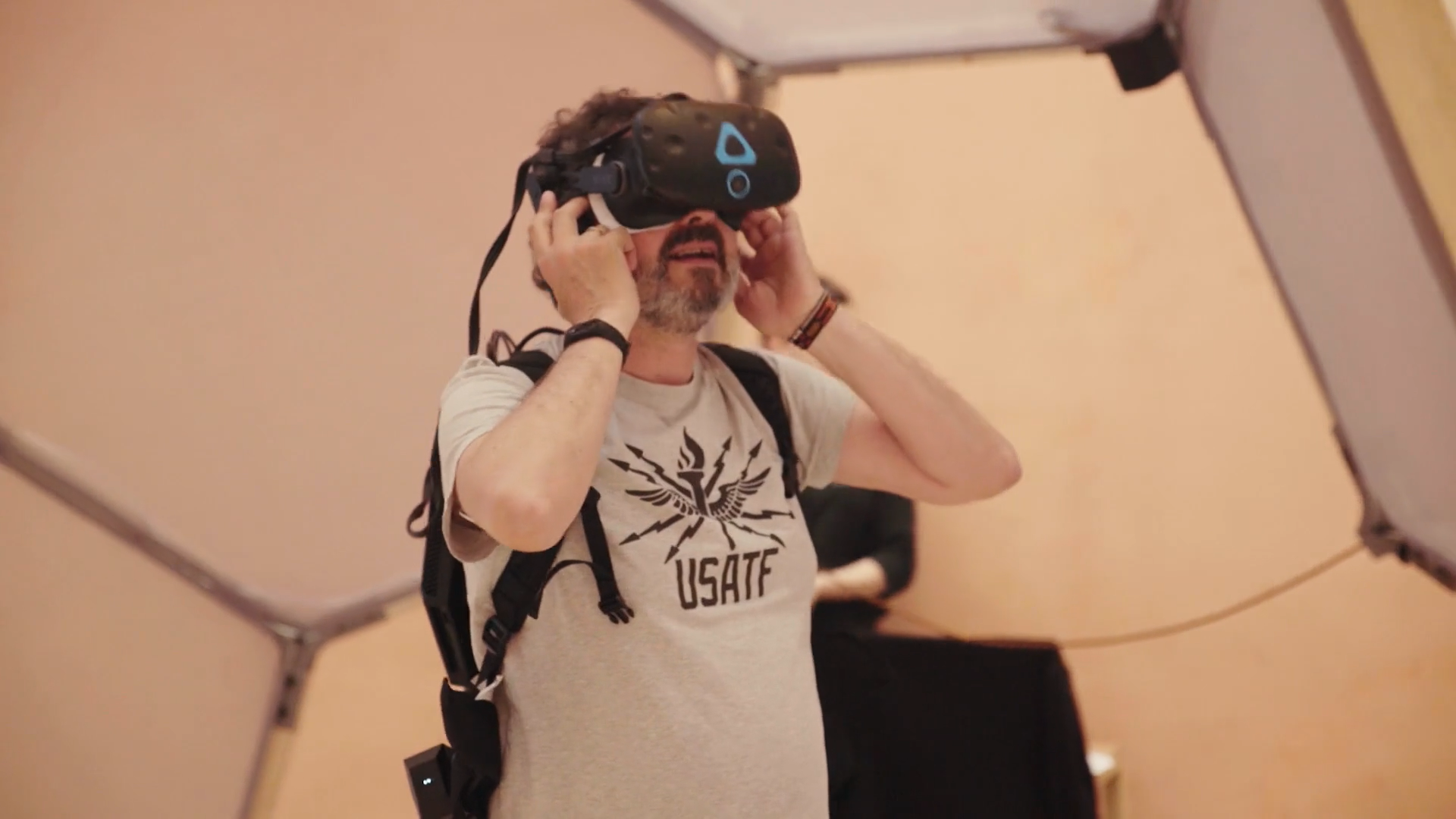 Because of the International Museum Day, Entropy Studio and its XR Lab developed an immersive virtual reality experience pioneering and unique up to now. Art and technology were mixed together in the halls of Thyssen Bornemisza Museum, creating an unique experience, thanks to the sponsorship of Endesa and the collaboration of HP and the Innovation Lab of the IED Madrid, on May 18th, 19th and 20th, 2018. The idea of ​​consolidating this union between technology and art, led the Thyssen Bornemisza Museum and Endesa to program, during two years, a program of VR exhibitions traveling, as well, around Spain (during the following years 2019-2020). HP collaborates in this tour as well, sending this exceptional experience to Denver, Colorado (USA). For this experience, we looked for a strong team of professionals. The piece was directed by Ignacio Lacosta, under the executive production of Ana Revilla. Both of them created the general experience, the script and the design. A great team of graphic designers and 3D experts worked during several weeks in the realization of the CGI and the textures of each element that integrates each of the tables of experience. Hours of dedication and work have made this piece of Virtual Reality, a milestone within the immersive experiences for museums, not only for the incredible technical quality but for the uniqueness of the same. The XrLab by Entropy Studio develops specialized tools and software & hardware techniques. This allows us to understand the potential of the content in 3D, as well as the virtual reality cinema and the surrounding content. The possibilities are endless and the results will define the traditional ways of narrative writing. "Entrar en el cuadro" started the path of milestones and technological progress.
More than 3,000 people were able to enter several paintings of the permanent collection, visiting in first person a three-dimensional space. Thanks to immersion goggles, they were able to walk the meadows of Auvers painted by Van Gogh, the streets of New York that inspired Mondrian, New York City 03, or submerge among the flowers and insects of a Dutch still life, a marvelous painting from Balthasar van der Ast. You can watch part of these experience clicking on the following video:
As we said previously, virtual reality is a tool used in different fields combined with another photorealistic solutions to represent artist vision through technology. The VR-Together project combines this representation of reality with the motion capture record system. This is a common aspect nowadays in TV shows and movies, where it is necessary to combine both of them to create the environment wanted.
Remember that if you want to keep up with updates about the project on social media, you can follow the hashtag #VRTogether_EU on every social channel and the @VRTogether_EU official Twitter profile.
Entropy Studio is a post-production company recognized within the advertising and film community. Since its constitution in 2003, Entropy Studio has made some of the most award-winning spots, films and VR experiences in Spain, also achieving International awards.
More than fifteen years of quality and innovation have established Entropy Studio as a recognised Studio for visual effects, design, animation, VFX, mattepaint, steresoscopy, motion graphics creation and in general all services related to postproduction and visual effects for both film and advertising.
In 2008, the first feature made entirely in Digital Cinema, "Magic Journey to Africa", takes Entropy Studio at the forefront of stereoscopic visual effects produced in Europe. With Entropy Studio Corp in Los Angeles the company grows, with stunning productions as ZERO, QUANTUM BREAK or Campfire Creepers.
Xr Lab by Entropy Studio is a laboratory of investigation sponsored by Entropy Studio that operates within the Innovation Lab IED in Madrid. Our lab has a team specialized in changing the way people interact and experience the world, designing new forms of Extended Reality (XR): Virtual (VR), Mixed (MR), Augmented (AR) and Cinematographic (CR).The technologies of extended reality mark the foundations of a new universal language that people will use to express themselves, communicate and interact with different experiences in their lives. Our Team is lead by the best professionals in the field: Ignacio Lacosta, Ana Revilla, Javier García-Lájara and Fernando Pérez.
Our focus is to imagine and develop the tools that will allow everyone to adopt and use this new language. With those tools, users generate new forms of reality by bringing digital objects into the physical world and bringing objects from the physical world into the digital world.

This project has been funded by the European Commission as part of the H2020 program, under the grant agreement 762111.