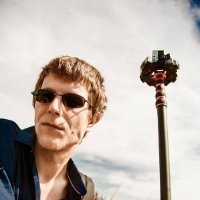 Born 1983
Paris – France
Nils Duval graduated from Paris 8 University with a master of science and art in photography and multimedia in 2007. The same year, he moved to china to join Beijing TMIC (Time Machine Image Center), where as a CTO he introduced and produced virtual tour exhibitions for major Chinese art museums.
In 2012 he moved back to France to start producing 360 video. He soon joined VideoStitch where he worked as product owner and product manager, successively on VideoStitch Studio, VahanaVR, and the Orah4i camera.
He now lives and works in Paris, as a freelance developer, growth hacker and consultant in XR production.