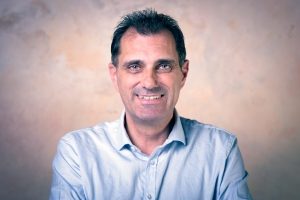 Architect TV at KPN
Summary
Starter, implementer and finisher of cutting edge TV services.
I am a team player bringing technique, people,dedication and motivation together to realize new TV concepts and redevelop excising services on new technical foundations.
Coming from the analogue age TV is migrating towards fully virtualized ecosystem. With its presence on ever increasing types of screens bringing new user interfaces and sensors for user interfacing, I see challenges in increasing screen sizes, increasing interactivity utilizing the exponentially growing availability of computation power and network connectivity.
Specialties: UHD TV, IP TV services, Broadcast Networking, Non lineair play out systems, DVB Systems and Streaming media.
Experience
Senior Architect iTV
May 2011 – Present
Stuurgroep lid
September 2006 – Present
Senior Architect at KPN Broadcast Services
January 2007 – April 2011
Manager APL at KPN Broadcast Services
January 1996 – January 2007
Netwerk Architect at KPN Broadcast Services
April 1995 – December 1995
Projectleider at KPN Research
January 1988 – March 1995
Education
Delft University of Technology
ir., Electrotechniek, 1984 – 1987
Hogeschool Inholland
ing., Electrotechniek, 1979 – 1983
Coornhert Scholengemeenschap Haarlem
Atheneum B, VWO, 1973 – 1979